Matt Bomer and Mark Ruffalo in Larry Kramer's The Normal Heart
make me choose
↳anonymous asked: Lip Gallagher or Mickey Milkovich

os·cil·late  - [os-uh-leyt]

verb (used without object), os·cil·lat·ed, os·cil·lat·ing.

to swing or move to and fro, as a pendulum does.
"just wondering, if we're a couple or not?" "of course we are"
derekhero said: OMHolyShit²! *-* <3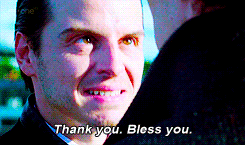 HELP.
I have to find theories relating to humanness/being human/human nature for three separate categories for my Lit essay.
Criminality - I'm going for Techniques of Neutralisation
Sexuality - I'm going for Liminality
Locale - I HAVE NOTHING.
AHHHHHHHH.
She looks so scared,and he is so proud to be with her

The amount of feelings this gives me cannot be measured on any scale yet devised by humankind.